Welcome to our Undergraduate Program
The Department of Statistics maintains a three-fold mission of teaching, research, and service. Our teaching provides you with a broad foundation in statistical theory and applications. Such training has enabled our graduates to earn jobs in government, all branches of industry, and academia.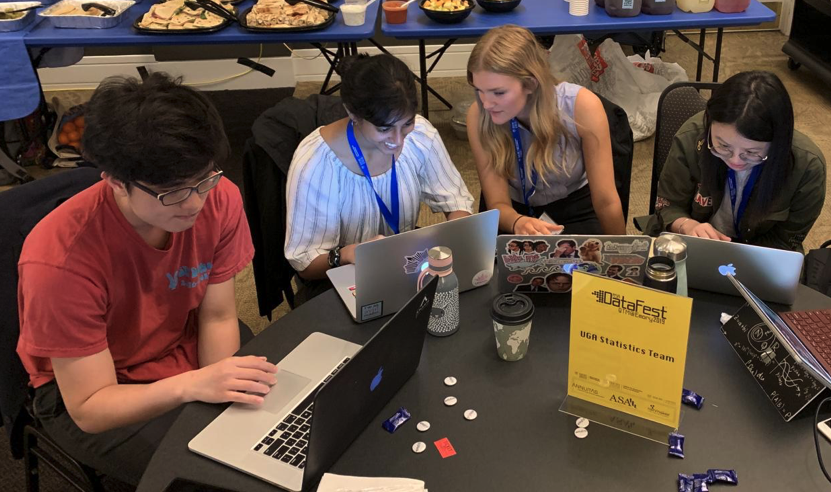 Our B.S. in Data Science degree that is jointly managed by the Department of Statistics and Department of Computer Science was launched in Fall 2019 with triple the projected cohort.
Program Information and Resources
Major and Minor Degrees
Detailed information about undergraduate degrees
We currently maintain a wide spectrum of research, with many of our faculty active in cross-disciplinary research projects. 
Undergraduate Courses & Course Schedules
See all course descriptions and up to date course schedules. 
Advisement
Contacts for Undergraduate advisement
Opportunities
See what kind of opportunities you have as an undergraduate in Statistics
Resources
Programs, internships and career resources related to Statistics
Capstone
The Capstone Course is an opportunity for undergraduate students to gain experience beyond the text book.
STAT Club
Get involved! Learn more about STAT Club and how to join
Magnet Program
An opportunity for admitted domestic Master's students to gain industry experience and financial support from State Farm
Listserv
Join our Undergraduate Listserv for news and updates specifically for Undergraduate Statistics Students
Syllabi
Access syllabi for current and past Statistics courses.