Welcome
The UGA STAT Club is a student-managed organization that creates opportunities for students to network with others interested in the statistical field, to socialize among others with similar interests and to provide service to the Athens community.
We are active in a variety of areas - we hold social events, run charity programs, raise funds at percentage nights, tutor math or statistics on campus and are co-hosts of various Department of Statistics events.
Events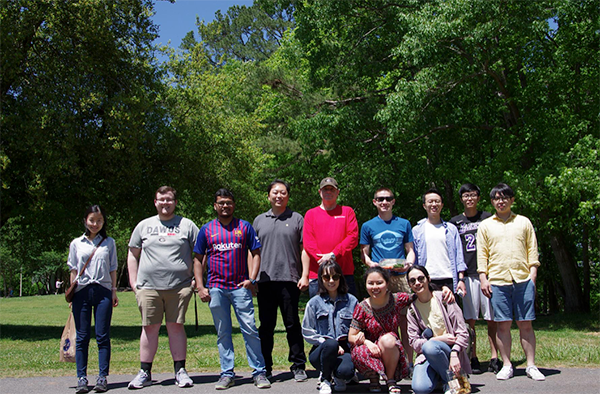 A specific duty of the club is to help host the annual Bradley Lecture, as well as the spring picnic following the Bradley Lecture. Both events provide opportunities for students to learn more about the speaker's area of research and to interact with the speaker. We also hold meetings and host social functions in which students and faculty may participate. In addition, we host the annual International Potluck Dinner, which is held annually in November. This provides a setting in which members can celebrate the cultures represented by each other. 
Monthly Social Hours

International Potluck Dinner

UGA-Clemson Joint Seminar

Bradley Picnic
Dues
Statistics Club membership fee is $15 for the 2020-21 academic year.
Constitution